We have a wide range of products. For the do-it-yourselfer or the pro, we have many plumbing supplies, paint & sundries, and building supplies. We also have many kinds of tools ranging from hammers to large ladders. Our selection of cleaning products is sure to meet any cleanup need in your home or
office. Used work clothing is a unique set of items we offer. From the list box below, double click any category for more information on our products.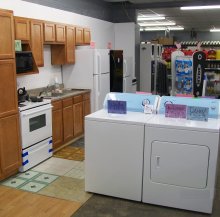 Our appliance department offers a wide selection of refrigerators, washers, dryers and much more. We are sure to have the appliance you are looking for at a fair price.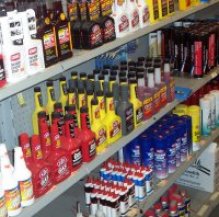 Our automotive department contains all your car repair and prevention needs. We have a wide range of oils, fluids, and car cleaning materials to keep your automobile in tip-top condition.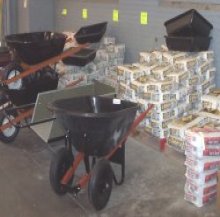 Whether you need concrete, lumber or insulation, we have a wide range of building materials for all your major products. If we don't have what you need, we can it for you, fast and at a fair price.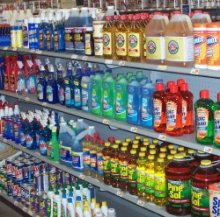 We have all the cleaning materials you need! From cleansers to polishers, brooms to dust pans, our cleaning department has everything for your Spring cleaning and beyond.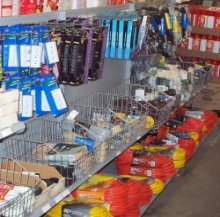 Keep your home up to code with our great assortment of quality products. Switches, outlets, dimmers, cords, and great selection of electrical wire are all available, plus much more. We can get any electrical product for you, quick and easy. Just ask one of our knowledgeable staff members.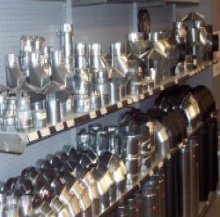 When Winter hits or that Summer heat wave strikes, you need to have your furnace and central air conditioner in working order. Warehouse Sales offer many different types of duct work and a very wide range of filters to help keep your house warm in Winter and cool in Summer.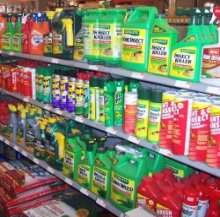 Keep your garden and lawn growing beautifully with our wide range of fertilizers and plant foods. Remove all those nasty unwanted weeds from your lawn, garden, and patios with all of our weed killers. Lastly, keep all of those insects that destroy your flowers, plant, and vegetables away from your home with the many insect controllers we have in stock. Also we stock a wide variety of garden tools to help you achieve your perfect garden.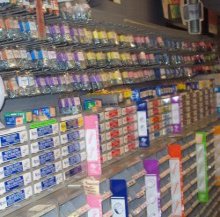 Do you need a special fit nut or bolt for that non standard size? With our wide variety of fasteners and other hardware, along with our helpful staff, we will quickly find what you need and have you on your way in no time.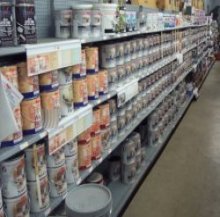 Looking for a satin, flat, or gloss, we have the paint you need to make your home look great! We offer a wide range of colors and brands to make painting an interior room, or the exterior of your home a snap. A great selection of brushes, rollers, and other items to make your painting job easier are also available in our Paint and Sundries department.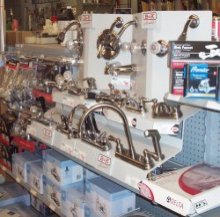 Plumbing problems can be a really big hassle, but you can do it yourself. With all of the products, wide selection, and our knowledgeable staff here to help, Warehouse Sales can have your drip, leak or gush fixed in no time. We also offer a beautiful selection of faucets, shower heads, and other items to make your kitchen or bath look great.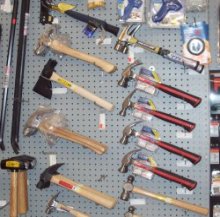 Need a new hammer? Is the blade on your saw dull? Are you missing that 1/16" drill bit? Warehouse Sales has all of these products and much more. We have huge selection of tools ranging from screw drivers to extension ladders. If you need an obscure tool to complete your job, just ask. If we don't have it, we can get it!